Overview
Ping An Insurance (Group) Company of China, Ltd., is one of the largest financial services companies in the world, with over 200 million retail customers and 574 million Internet users as of June 30, 2019.
Ping An focuses on three core financial businesses of insurance, banking and investment. The Group also has fintech and healthtech businesses delivered through companies including Lufax Holding, an online wealth management platform, OneConnect, a fintech service cloud platform for financial institutions and Ping An Good Doctor, a one-stop healthcare ecosystem platform.
Ping An provides financial products and services under an integrated financial business model of "one customer, multiple products, and one-stop services."
As China's first joint stock insurance company, Ping An Group is committed to upholding the highest standards of corporate reporting and corporate governance. The Company is listed on the stock exchanges in Hong Kong and Shanghai, China.
Ping An ranked 7th on the Forbes Global 2000 list and 29th on the Fortune Global 500 list.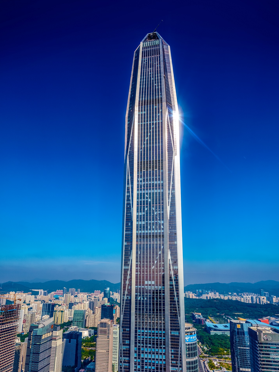 Ping An in the US
Ping An Real Estate
Ping An Real Estate Company Ltd. provides commercial real estate asset management, development investment, industrial development, and other services. It has two main investment projects in the US: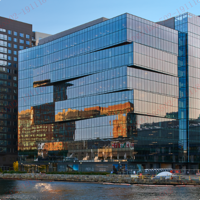 Pier 4 (Boston):
Ping An Real Estate is in a joint venture sponsored by developer Tishman Speyer Properties. This project, located in the Seaport District of Boston, includes a 13-storey office building, high-end residences, and commercial facilities. It has achieved a Gold certification in Leadership in Energy and Environmental Design (LEED), the leading international program for sustainable building design and construction.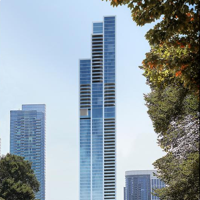 NEMA Chicago (Chicago):
Ping An Real Estate is in a joint venture with developer Crescent Heights. NEMA Chicago, the city's tallest rental residence, is an 81-storey, 1.3 million square foot building in the Central Business District with 800 luxury units. It is also designed to meet LEED standards.
Ping An Global Voyager Fund
The Ping An Global Voyager Fund is a Group investment vehicle focused on growth stage opportunities in fintech and healthtech. The Fund makes non-control investments, typically in the US$15 – US$50 million range, in ventures of thematic relevance to Ping An Group. It has active investments in the United States, Israel, Europe, China.